Duluth City Guide
Your Interactive City Guide for anything & everything Duluth.
Check Out The Latest Places
Anyone can add their place to Duluth City Guide absolutely free! Just sign in and upload your place!
Our premium listing options put your business ahead of the competition.
With more exposure, your business will be able to make even greater achievements possible. Our advertising options on the home page, category pages, and other spots throughout the site offer a wide variety of pricing and visibility.
Gain higher attendance by letting the users of Duluth City Guide know your event is coming up.
A single ad can go a long way towards achieving your event attendance goals. At Duluth City Guide, we offer many options for event organizers to spread the word.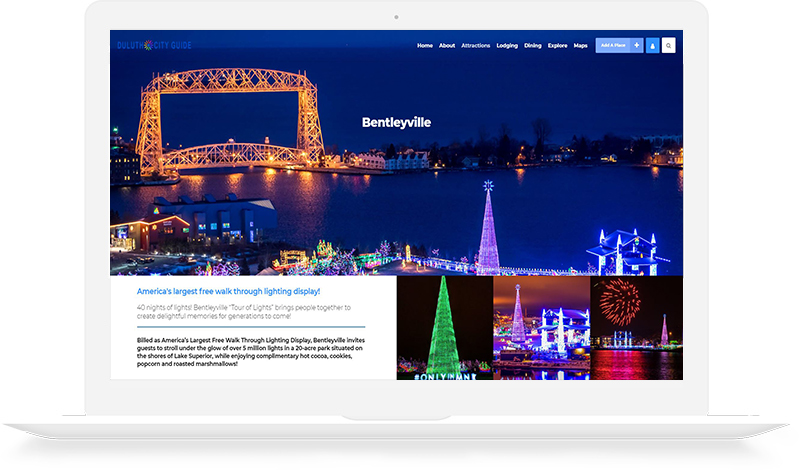 Millions of tourists visit Duluth each year. Many who've never heard of your product or service before.
Showcase to the world what they've been missing at your Duluth business. Grow your brand recognition and become a name synonymous with Duluth.