Experience Lake Superior Like Never Before!
Enjoy Lake Superior on this 7.5 mile paved trail from Bayfront Festival Park all the way to Brighton Beach Gazebo, with spectacular views of the lake, city, and lift bridge along the way.
Bayfront Festival Park
Minnesota Slip Bridge
Aerial Lift Bridge
Veterans' Memorials
Fitger's Complex
Duluth Rose Gardens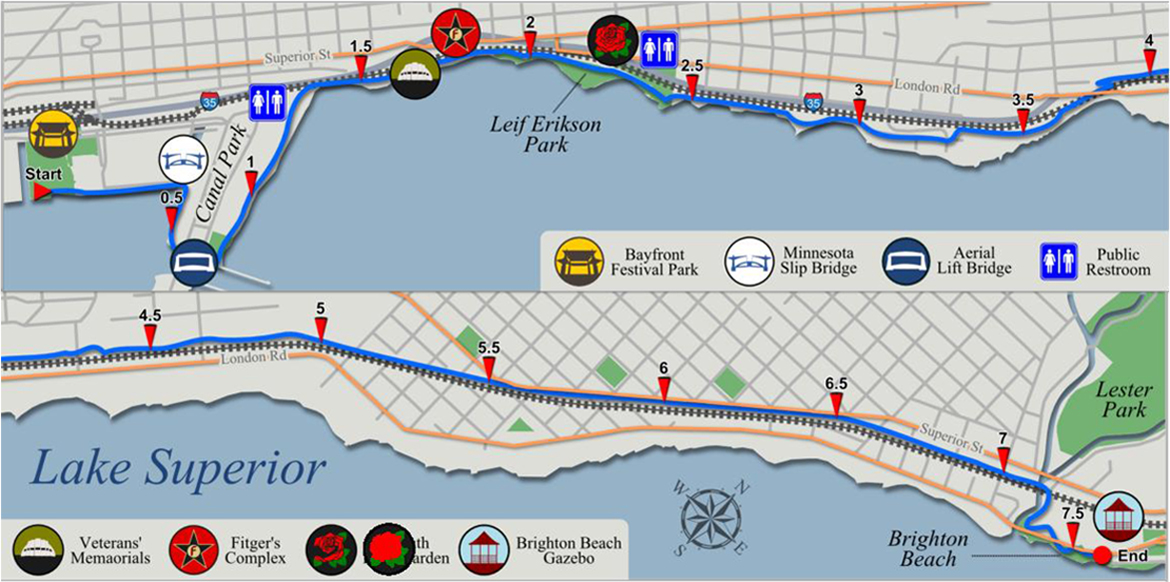 Be a Part of Duluth City Guide!
Check It Out And Add Your Places
Learn more about our premium listing options and how they can help your business grow.